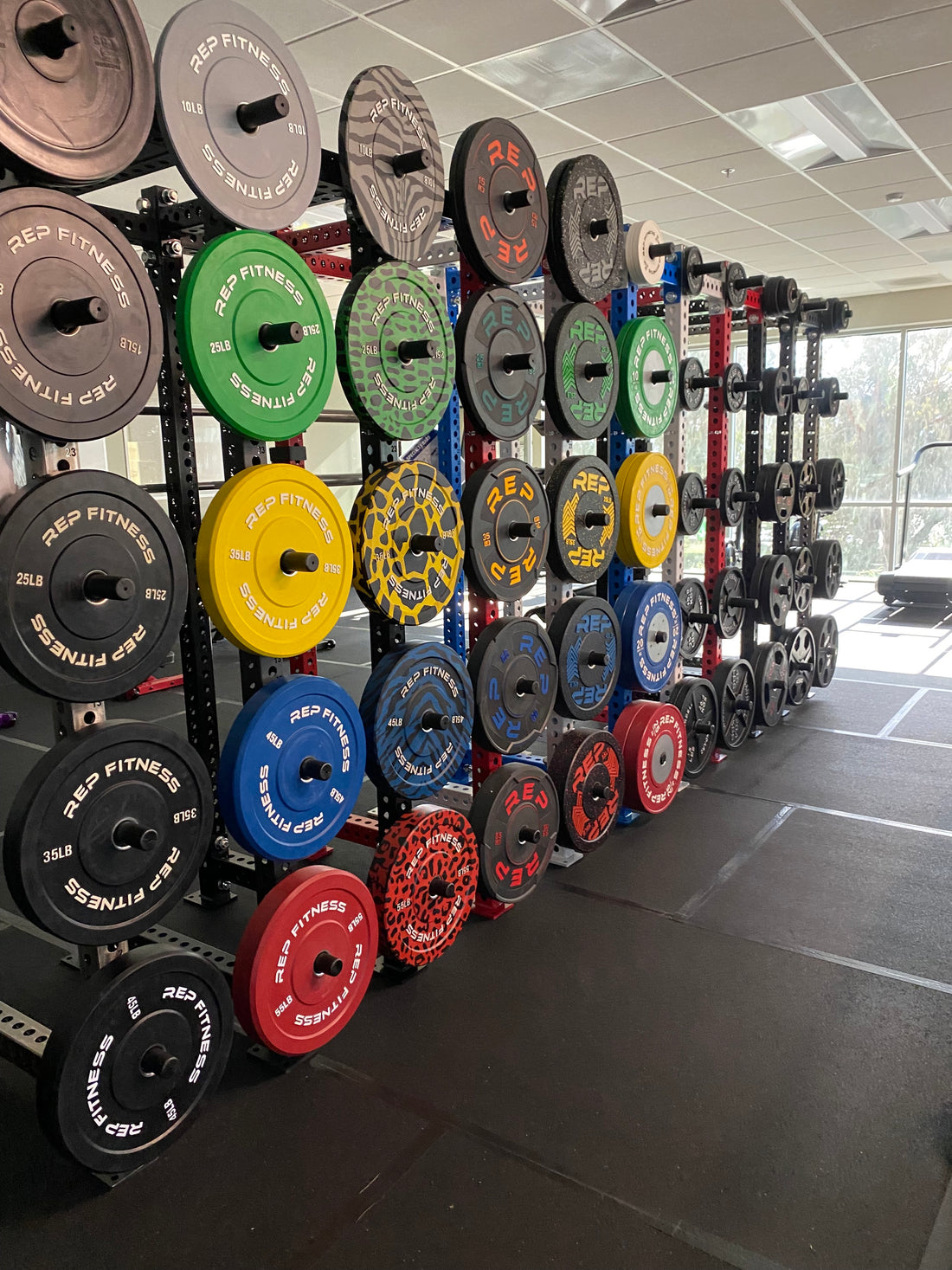 REP's California Showroom is like the ultimate gym that you can play with – and then bring home. At the California Showroom in Moreno Valley, you're invited to come test our equipment before you buy anything (psst... including yet-to-be-released products!). Get expert help in picking the perfect products for your fitness goals and then we'll load it up into your vehicle right then and there (when in stock).
Here's a closer look at what to expect when you visit. 
Inside the California Showroom
Expect some heat when you come to Moreno Valley. This region is known for 100-plus-degree days in the summer. Outside, the showroom is located in an industrial warehouse district. It's a bit hidden among other warehouses, but it's close to a huge Harbor Freight and Amazon Prime building. There's plenty of parking out front.
When you walk through the front doors onto the main floor, you'll see a front desk manned by a sales representative. You'll also see a mock-up demo home gym on this floor to inspire your creativity. Often, people see this one gym and ask, "Is this it?" 
Not even close.
Now, you'll head upstairs – that's the initial workout. Your warm-up, if you will. Upstairs is a massive gym packed with about nine freestanding racks of all kinds of configurations, from four-post to 10-post designs, from PR-1000s to PR-5000. The Cali showroom contains about 85% of the products from REP's website.  
This isn't just a showroom of different equipment. It's fully functional; it's one of the employee gyms (staff only use it after hours, and there's a second employee gym they can use during open hours). You are encouraged to play here, too.  
The California showroom is in a converted office space with 10-foot ceilings.
Want to Learn More?
Here are some insider tips and everything you need to know to get the most out of the California Showroom.