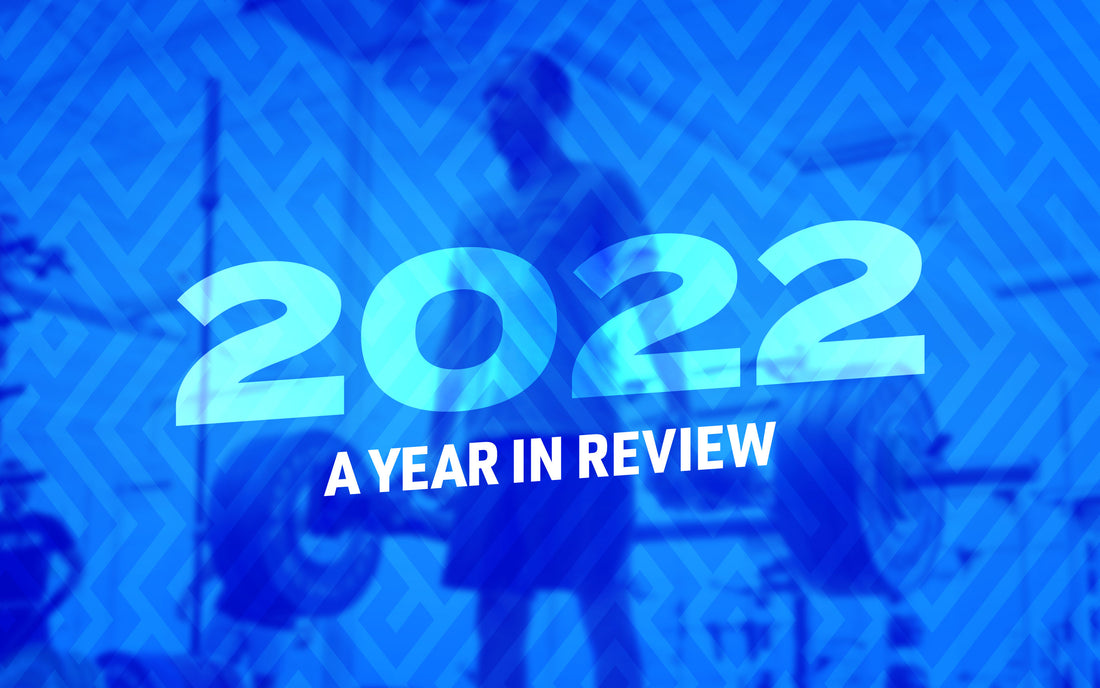 First, thank you to everyone for choosing REP. Because of your support, we have been able to continue growing to 150 people strong, innovating, and providing some of the best equipment in the world. Now let's recap the year! What happened in 2022?
We launched a huge lineup of new equipment!
2022 was full of innovative 
new products
. Here are some of our biggest releases:
Ares
Athena
Lat Pulldown and Low Row - Selectorized Option and Conversion Kit
AB-4100 Adjustable Bench
AB-3000 2.0 Bench (still improving our 2014 OG bench!)
Open Trap Bar (now with more handle options)
Cambered Swiss Bar
Safety Squat Bar
Apollo Half Rack
Oxylus Yoke (sled, squat rack, and carry)
Pinnacle Plates 
New showrooms and warehouse
You can visit our new showrooms in
Carlisle, Pennsylvania
, and
Moreno Valley, California
, where you can test the equipment, speak with our awesome staff, load up your car that day, and save money. For those who can't visit our showrooms, our goal of having bicoastal distribution centers ensures equipment gets to your door quickly after ordering. Our overall footprint in the USA is now more than 350,000 square feet!
We opened a brand new headquarters in Colorado
Colorado is where REP was founded in 2012 and has been our home base for 11 years. The new facility houses all our office staff and includes a huge gym, research and development space, a photo/video studio, and a whole lot more. We have a beautiful view of the mountains, unlimited protein drinks, and we are fostering a culture based on fitness, teamwork, and respect.
We are frequently hiring for all sorts of positions in operations, accounting, customer support, product development, marketing, quality, and more. If you think you'd be a good fit at REP, check out our careers page.
REP went international!
We launched in Australia and Canada and strengthened our partnership in South Korea. This year, we will launch in the UK, followed by all of Europe.
Find out more about our international distribution here.
We made video a bigger priority
We started the "How We Built" series, starting with the Cambered Swiss Bar, where our engineers explain the process of creating innovative products. 
But our videos go beyond our products. For example, our staff crushed Garage Gym Reviews – Coop and the team – in an Open Trap Bar deadlift competition. Only kidding, they were all pretty strong! 
We outfitted the home gym for one of the world's strongest men, Rob Kearney (otherwise known as the World's Strongest Gay). And we did a really fun smelling salts video with our team, as well as a Strongman competition between Rob and our staff.
Stay on the lookout for more videos from REP. 
Stay up to date by subscribing to our YouTube channel.
REP supported many great causes last year
REP Marshall Fire Home Gym Fund — We helped those who lost their homes here in Colorado by rebuilding their home gyms.

Forging Youth Resilience — We donated $5,000 on Giving Tuesday to support after-school physical fitness for at-risk youth.
Our website and marketing got even better
We debuted our new 3D Rack Configurator! You're now able to create the perfect PR-5000 or PR-4000 rack and see it 3D in your space. Have you checked it out yet?
REP Rewards was also launched to further reward our most loyal customers for their continued support.
Last year was also full of fun campaigns, from our Black Friday deals to our second-annual REP 12 Days of Liftmas, where we partnered with many great brands to give away tons of free equipment, online training, and supplements.
REP turned 10 years old!
REP has grown tremendously since our start in 2012, and we had to celebrate such a big milestone.
Everyone has a plan until...
Last year's big moves came with challenges, too. We experienced construction delays with our new California warehouse and showroom and our new Colorado headquarters. We all know how hard and expensive it was to get building materials this past year. This created issues with customer response times, shipping delays, and more. However, we are back to responding to emails within hours, normal phone hours, and fast shipping times! Thank you for being patient through some of our growing pains. And now we are in an amazing position to provide the best service, equipment, and experience going forward.
What's coming in 2023?
We're gearing up for another huge year here at REP full of exciting product launches and expansion into new markets. We will also be attending the Arnold Sports Festival with a booth for the first time and bringing some yet-unseen equipment with us.
Thanks again to all our awesome customers. We truly appreciate everyone and look forward to crushing 2023 with you!
— Team REP