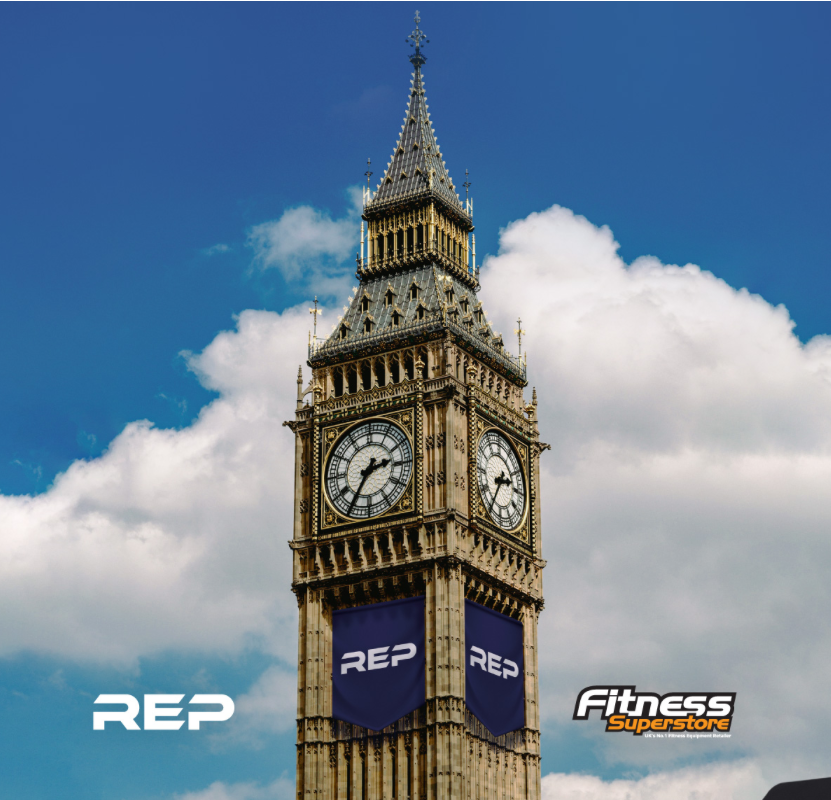 Home and commercial gyms in the United Kingdom and Ireland are about to level up.
REP has joined forces with the UK's largest speciality fitness retailer. Starting this summer, Bodypower Sports Ltd. (trading as Fitness Superstore) will carry a large range of REP Fitness equipment. This expansion was in response to a growing demand from lifters overseas, after REP took the US by storm. It kicks off the launch of REP products throughout all of Europe, so more people can have access to REP's versatile, quality, innovative equipment at affordable prices.
REP, founded a decade ago in Colorado by two gym-loving brothers, has risen to become America's most popular brand in the home gym market (with cost in mind). It offers a full line of gym gear, all designed by in-house, weightlifting engineers.
REP's award-winning power racks, benches, functional training gyms, and more will soon be available for UK customers to try out and order in Fitness Superstore showrooms across the UK (11 stores). Fitness Superstore, founded in 1994, is the largest supplier of specialist fitness equipment in the UK and is proud to feature the largest fitness equipment showrooms in the UK.
Fitness Superstore will also carry REP on its website, to be delivered throughout the UK and Ireland.
"Fitness Superstore is proud to exclusively represent this fantastic and innovative brand in the UK," says Paul Walker, Fitness Superstore managing director and owner.
Ryan McGrotty, co-founder or REP, echoes that. He says Fitness Superstore and REP make a great partnership because both are staffed by real-life fitness enthusiasts and professionals; they both offer a full range of equipment, and they both value creating community and making fitness accessible to all.
"We're excited to be working with such a strong partner in the UK with Fitness Superstore. We know they will offer a great shopping experience for all our fans in the UK who have been eagerly awaiting the availability of our products," says McGrotty. "Their broad store footprint will make it convenient for everyone to easily see and test our products before taking them home."